Vortex Martial Arts: Making it Available for Everyone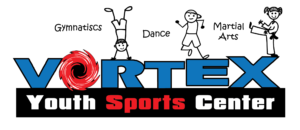 Vortex Martial Arts is out to change the way we look at the entire industry.  Talk about a paradigm shift….it's like turning the martial arts world on it's head.  What used to be more like a cult following, specific only to hard core aficionados and tough folks.  Vortex has created an environment and a process that makes the industry and sport accessible for anyone and approachable for anyone.  Scott Maczuga's personal martial arts training began in 1975 in Tae Kwon Do. He began his teaching career in 1991 when he managed the North American Koei-Kan Karate headquarters in Hazel Park, MI USA. In 1993, he opened his own martial arts school and ran multiple satellite locations which allowed him to define the operating model and structure the beginnings of what would eventually become Vortex.
I'm not sure it's possible to be more qualified in a field than Scott Maczuga.  Mr. Maczuga co-led the Michigan A.A.U. (Amateur Athletic Union) summer martial arts camp, for four years during the 1990's. As a former Michigan state and national champion Mr. Maczuga has competed and placed in and many tournaments and certainly proved himself as a content expert in the field. Maczuga has had the honor of positively influencing thousands of student's lives internationally for over 28 years, many of his students have won state, regional, and national championships in the sport karate arena, including the Junior Olympics. He is currently Executive Director for Impact Community Outreach which is a nonprofit that serves the needs of homeless kids, troubled youth, impoverished families and abused women. Scott taught corporate self-defense programs to a large number of Fortune 500 companies, has been a body guard, trained in seven countries around the world and is considered an expert in about 13 different fighting techniques. He currently holds a 7th degree black belt through the American Black Belt Association.  If there were any words that came to mind when describing Scott, they certainly would include, "Seriously, Tough, Dude."   Scott is what we all would consider to be the epitome of what probably scares most people way from Martial Arts, just reading this paragraph made me start to get nervous.  What made Scott different was empathy and concern for others.  When he realized that there was a need to make the sport more approachable, the ideas and vision began to take shape.
What Scott realized one day was that the general market out there isn't as dialed into martial arts as the select few who are really diehard.  The majority of the public was either afraid of the sport, wasn't aware of the benefits or didn't know of options that would allow them to be introduced to Martial Arts.  Vortex was developed to address just this and allow the customer to realize the fun, energy and excitement of the sport.  Vortex focuses on the younger demographic to get people and families involved in martial arts early.  The programs are a structured, educational and loaded with fun as an alternative to childcare in the after-school and summer camps. The Vortex model offers amazing leadership training and character development programs through an exclusive curriculum that is based in martial arts, dance, and gymnastics.
Scott did it with Vortex, he hit what we would call a home run with the business model and the curriculum.  Students, families and people love the model and have been flocking to the service offering in droves.  All of this has driven Scott to build the Vortex Franchise Model, which will allow franchise investors to replicate what he has built and expand the brand into new areas.  For more information on Vortex, you can visit their corporate site: (www.VortexMartialArts.com )