It's time to Buy American Cars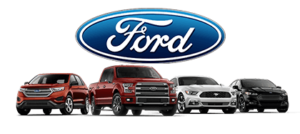 5 Reasons to Buy an American Car
Everyone needs a car, most families need 3-5.  For way too long, people have gravitated to foreign cars and not necessarily for bad reasoning, the quality was just there.  Traditionally, the argument for Americans to buy cars made in their country has been patriotism and support of American jobs. It's true that buying vehicles made on American soil will create more jobs, strengthen the economy, and facilitate economic development.  When you consider the amount of industries, businesses and jobs that pay into the automotive space, the numbers are staggering. For a long time, the government has been making a case that their automotive industry is integral to the country's long-term financial stability and should be embraced by its citizens.
But, are these reasons enough? Should you spend your hard-earned cash on American-made automobiles or should you dispose of the idea and choose what you like wherever you get it? Here are a few reasons you should seriously consider going for American cars.
Quality is up dramatically
In the past, the quality of vehicles made in the United States could hardly compete with the foreign models. This, however, has changed. Recent reports are touting a number of American made cars to be equal or superior to respected brands from abroad. In 2013, it was noted that General Motors Buick was rated above the Toyota and reported to equal the Jaguar.
Payment protection plans
Some time ago, losing your job meant losing your car if you could not keep up with the monthly payments. This is not the case today. American Ford and General Motors have enrolled protection plans to cover their customers in the event they lose their job. Ford's plan will have you protected for a period of up to one year for payments as high as seven hundred dollars a month while General Motors will shield you for nine months for payments as high as five hundred dollars a month.
Price
Many Americans are coughing up big bucks for foreign cars while they could be getting a similar quality or better purchasing locally made vehicles. Locally produced vehicles are cheaper due to the availability of cheap labor and materials.
Super styling
Along with quality, American motor companies have significantly improved the styling of their vehicles to appeal to the growing American buyers over the past few years. The Chevy Camaro manufactured by General Motors is a great example. In the last five years, it was cited as one of the vehicles that have received the most modifications and was among the most revamped cars of the decade. The Dodge Challenger, Chevy Malibu,  Chrysler 300 and others are as stylish of cars as are on the road right now, if you are concerned with looks of what you drive, American car companies have something to offer.
Increase employment opportunities
Purchasing American made cars will help spur the development of new technologies in the country, not just in the automotive field but on other business sectors as well. It will save jobs and lead to economic growth and development of its people.
Buying a car is one way for ordinary individuals to try and make a difference for their country. If you're an environmentalist, consider purchasing a hybrid car made on American soil. It might end up saving you a pretty penny. Either way, it might be time to park some patriotism in your driveway.